The Resource Wars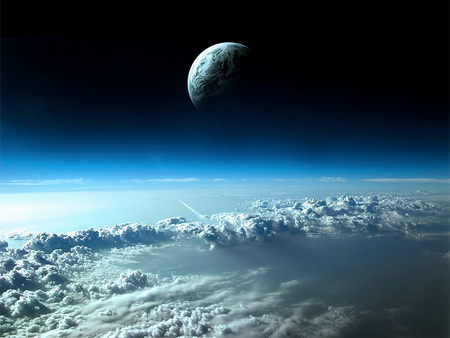 ---
The RESOURCE WARS are here.

Access to the basics of food, water and land are rapidly becoming the primary planks of the scarce global resource platform that is quickly and realistically defining the prospects for the continuity and survival of human civilization at this most critical juncture in human history.

Water is, by all definitions, the most precious and most important resource of all at the dawn of the 21st century. The current global water crisis can and will only be exacerbated by further urbanization, increases in global population pressure and highly unsustainable economic development practices in many areas and nations throughout the world.

Already, water has become a major factor of regional and global instability. Of particular concern is the Middle East region with 4% of the world's population, 2/3rds of the world's known oil reserves, and less than 1% of the planet's fresh water resources. Acute scarcity is already a major problem as nations in the region rely heavily on a very limited source of water for their industrial, agricultural and societal use. In the coming years, population growth in the Middle East is expected to be more than double that of the world average, placing increased (extreme) pressure on food, water, energy and land resources in the region.

Access to food and adequate levels of nutrition have and will continue to be, along with water, a fundamental resource that will define the human condition well into the 21st century. Already, as of 2004, there are 3 billion people on the planet (that's roughly 1/2 of the world's population of 6.2+ billion) who are chronically malnurished, starving and who live in a state of absolute abject poverty.

Global population is out of control and has quadrupled in the 20th century alone, from 1.6 billion in 1900 to an unprecedented 6.2+ billion in 2004. This has led to a virtual explosion in the development and consumption of finite resources of energy (oil), timber, soil, minerals, water, land etc...and is contributing greatly to the planet's principle environmental problems, such as global warming.

Major conflicts are now being fought over diminishing supplies of our most precious natural resources. To compound the situation, newly emerging developing countries of the Global South are trying to duplicate the lifestyle of the Industrialized North, which is based solely on an unsustainable and environmentally destructive Hydrocarbon/Oil-based economy.

Future world conflict will be increasingly characterized in the years to come by disputes over access, use, exploitation and distribution of finite natural resources- food, water and land being the most scarce and most contentious of them all.

With a world armed to the teeth with thermonuclear weaponry and a dramatic shift of the world's population moving to and inhabiting large "megacities" (cities with over 10 million), an impending disaster (i.e. holocaust) over dwindling supplies and increased demands over resources, grows larger and larger with each passing day. Lines will inevitably be tripped... its not a matter of "if", but "when".

However, with leadership, intelligent design and bold initiative on the part of the world's leaders, the damage can be minimized. Most desperately needed now is the "fast track" construction of an internationally sustainable economic infrastructure with global environmental authority and enforcement. Resource wars can turn into resource abundance and freedom for all. New energy systems, prolific information exchange, population control measures, investment in sustainability, healing and nurturance can make all the difference. But it has to be done NOW, while there is still time left- TIME ITSELF being the most precious resource of them all.
---
Steve Jones
Kailua-Kona, Big Island
Hawaii, USA

E-Mail: ziontide7@yahoo.com

---